Streaming Solutions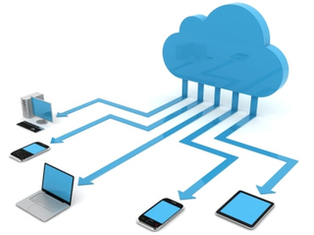 It is said that a picture is worth thousand words. We cannot ignore the worth of video in this age of Internet. Every online business today needs some form of Online Audio and/or Video streaming for communicating with their clients or associates.
Sepal Technologies has been a leader in the streaming technology industry since its inception..
Online video streaming reflects professionalism and it is more versatile than other form of online presentations. It is the technique to transmit video data over Internet for real-time viewing.
Web Streaming Solutions provides the latest Flash, Windows Media, and QuickTime streaming services to companies looking to add videos to their website or communicate using video-on-demand (VOD's) and live production and video streaming services. We provide a resource for true video streaming technologies.
Through our re-seller program, you can directly purchase streaming subscriptions through our CDN partner.
The role of a CDN (Content Delivery Network) is:
Reliability: It ensures that the video can be successfully streaming to multiple locations throughout the world
No Bottlenecks: Streaming video is done to small and large audience. The content is copied to several streaming servers
Technology: Provide a turnkey set of the latest technologies including Flash, windows Media and Quick Time Streaming servers
Capability: It has the ability to provide a live video stream to any size of audience
Professionalism: Custom interface availability using Flash technology and streaming which allows you to create any kind of interface imaginable
We provide online video streaming solutions for websites. Our solutions are based on our own web video delivery network. providing solutions for web video publishing. Our solutions provide the means for video to be published on web pages. There are several ways to integrate the video content in a web page.
As part of our web video streaming service we provide:
Video conversion for web publishing - we will convert the video for you.
Video hosting - we provide the hosting you will need.
Video integration with client's website(s) - we provide embed code generator which will provide you with the code necessary to put on your page automatically.
Video delivery - this is the only thing you actually pay for with our service.
Real time statistics of service usage - you see what and when you are charged for precisely.
We also provide advanced features like white-label video solution with re-branding capability. You can use this solution to provide the video delivery under your own brand. We do not put any advertisements in your player except for our small brand for the standard service. Our service is a paid service and you get a clean player to put on business sites.
The advantages of Internet TV go further than capital expenditure savings. It is the ideal mode for broadcasters, local affiliates and advertisers who have longed for a model where audiences can be effectively measured and segmented. Networks/studios, narrow casters, content delivery networks, enterprises and government entities are all discovering the growth and strategic benefits that come with Internet TV, such as:
Expanding reach to grow audiences
Reaching audiences directly and interactively
Engaging customers more deeply through rich media communications
Re-purposing television ads for the Web
Savings from the cost barriers associated with traditional broadcast distribution systems
Expanding video conferencing reach to large audiences
Delivery of training content instantly, on demand, to any location
Delivering executive messaging to internal and external audiences
---
---

It is said that a picture is worth thousand words. We cannot ignore the worth of video in this age of Internet. Every online business today needs some form of Online Audio and/or Video streaming for communicating with their clients or associates.

Sepal Technologies has been a leader in the streaming technology industry since its inception.

Click here

to find out more...

---

---

Our Strategic Alliance