Career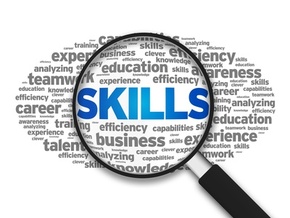 Working @ Sepal Technologies:
Sepal Technologies is a vision of group of top notch IT professionals specialised in Define, Design, Deliver and managing IT solutions by using cutting-edge technology and products. Our passion to build business and relationships has earned us the trust of our clients and our people.
Next great idea could be yours
Join us
Please email your resume to
career@sepaltech.com
---
Current Job Opportunities
We are currently recruiting for the following posts. If you think you are the right candidate for any of these post, we would love to hear from you. Please get in touch with your latest CV.

1. Business Development Manager | Min. Experience 5 - 8 yrs.

Designation :
Business Development Manager
Experience :
5-8 Years
Education :
BBA, MBA, PGDM, BE, BTech, MCA, any sales and business development degree
Job Description :
Sepal Technologies is seeking an experienced performance technology Sales Manager to join our growing business division. The ideal candidate is a strategic and enthusiastic solution driver with at least 5 year experience of sales, business development or performance marketing.
Key Responsibilities :
1. Identify potential clients to offer products and services in North India region and Closing new clients and briefing into account management teams.
2. Identify potential clients to offer products and services in North India region and Closing new clients and briefing into account management teams.
3. Our range of product and services include CRM, Web Development, Software Development, Cloud services, Computer Services, Server security & backup, online backup solutions, LAN/WAN Solutions, thin Clients, networking solutions, Video Surveillance, System Integration services & Server Management Solutions, Annual maintains services, Management services ,On-Site Support Services to potential clients
4. Gather the requirement of clients and provide techno proposal.
5. Keeping up to date with Industry trends and technology developments
6. Arrange introductory meetings with top management of identified firms.
7. Follow ups on regular bases.
8. Maintaining excellent relationships with clients
9. Extensive travel may be required within given territory
Key Skills :
1. Should have corporate selling experience in IT domain and highly commercially focused and always looking for the next opportunity.
2. Should have knowledge of web based projects, Software, CRM, IT infrastructure and analytics Skills
3. Good written and verbal skills for drafting the client requirement.
4. Excellent communication, analytical , technical and research skills are essential as well as a structured way of working
5. Strong time management, planning and organisational abilities
6. Platform and product expert, who helps us further improve our products and services by feeding in insightful or innovative ideas
7. Pleasant and dynamic personality
8. Acting as a 'team player' within the New Business team and the wider organisation.


2. PHP Developer | Min. Experience 3 - 4 yrs.

Designation :
PHP Developer
Experience :
3-4 Years
Education :
BE, B.Tech, MCA
Key Skill :
PHP, MySQL, SQL Server 2000/05, CSS, HTML, Joomla, Wordpress, Drupal, Magento, Jquery
Job Description :
1. Handling Client communications through mail, telephonic calls.
2. Maintain adherence to the project schedules for achieving completion of allotted task within specified timeframe.
3. Problem solving ability, self motivated, good communicator, Ability to handle multiple projects
4. Understanding client requirements & functional specifications
5. Developing and maintaining dynamic websites and web applications.

3. Project Manager | Min. Experience 8-10 yrs.


Designation :
Project Manager
Experience :
8-10 Years
Job Description :
The role of the Project Manager is to plan, execute, and finalize projects according to strict deadlines and within budget. This includes acquiring resources and coordinating the efforts of team members and third-party contractors or consultants in order to deliver projects according to plan. The Project Manager will also define the project's objectives and oversee quality control throughout its life cycle.
Responsibilities :
1. Direct and manage project development from beginning to end.
2. Define project scope, goals and deliverables that support business goals in collaboration with senior management and stakeholders.
3. Develop full-scale project plans and associated communications documents.
4. Effectively communicate project expectations to team members and stakeholders in a timely and clear fashion.
5. Liaise with project stakeholders on an ongoing basis.
6. Estimate the resources and participants needed to achieve project goals.
7. Draft and submit budget proposals, and recommend subsequent budget changes where necessary.
8. Where required, negotiate with other department managers for the acquisition of required personnel from within the company.
9. Determine and assess need for additional staff and/or consultants and make the appropriate recruitment if necessary during project cycle.
10. Set and continually manage project expectations with team members and other stakeholders.
11. Delegate tasks and responsibilities to appropriate personnel.
12. Identify and resolve issues and conflicts within the project team.
13. Identify and manage project dependencies and critical path.
14. Plan and schedule project timelines and milestones using appropriate tools.
15. Track project milestones and deliverables.
16. Develop and deliver progress reports, proposals, requirements documentation, and presentations.
17. Determine the frequency and content of status reports from the project team, analyze results, and troubleshoot problem areas.
18. Proactively manage changes in project scope, identify potential crises, and devise contingency plans.
19. Define project success criteria and disseminate them to involved parties throughout project life cycle.
20. Coach, mentor, motivate and supervise project team members and contractors, and influence them to take positive action and accountability for their assigned work.
21. Build, develop, and grow any business relationships vital to the success of the project.
22. Conduct project post mortems and create a recommendations report in order to identify successful and unsuccessful project elements.
23. Develop best practices and tools for project execution and management.
Requirements :
1. University degree or college diploma in the field of electronics / computer science.
2. Total 10 years experience and 2-3 years direct work experience in a project management capacity, including all aspects of process development and execution.
3. Certifications in Project Management.
4. Strong familiarity with any project management software.
5. Familiar with programming languages, including ASP.NET, C#.
6. Database and operating systems experience with MS SQL 2005/2008, windows.
7. Competent and proficient understanding of platforms, such as web application architecture.
8. Solid working knowledge of current Internet technologies, including ASP.NET, MVC, WCF, WWF, AJAX, Silver Light.
9. Demonstrated experience in personnel management.
10. Experience at working both independently and in a team-oriented, collaborative environment is essential.
11. Can conform to shifting priorities, demands and timelines through analytical and problem-solving capabilities.
12. Reacts to project adjustments and alterations promptly and efficiently.
13. Flexible during times of change.
14. Ability to read communication styles of team members and contractors who come from a broad spectrum of disciplines.
15. Persuasive, encouraging, and motivating.
16. Ability to elicit cooperation from a wide variety of sources, including upper management, clients, and other departments.
17. Ability to defuse tension among project team, should it arise.
18. Ability to bring project to successful completion through political sensitivity.
19. Strong written and oral communication skills.
20. Strong interpersonal skills.
21. Adept at conducting research into project-related issues and products.
22. Must be able to learn, understand, and apply new technologies.
23. Customer service skills an asset.
24. Ability to effectively prioritize and execute tasks in a high-pressure environment is crucial.
Working Conditions :
1. Overtime may be required in meet project deadlines.
2. Sitting for extended periods of time.
3. Dexterity of hands and fingers to operate a computer keyboard, mouse, and other devices and objects.
4. Physically able to participate in training sessions, presentations, and meetings.
5. Some travel may be required for the purpose of meeting with clients, stakeholders, or off-site personnel/management.

4. Database Developer | Min. Experience 3 - 4 yrs.


Designation :
Database Developer
Experience :
3-4 Years
Education :
BE, Btech, BCA,PG - MCA
Job Description :
1. Extensive Knowledge of SQL Server 2005 / 2008.
2. Ability to create complex SQL queries, stored procedures, SQL profiler, functions, triggers, views, tables & indexes, Schema, Security, SSIS packages, DTS packages.
3. Hands on experience in database optimization and tuning.
4. Knowledge of relational database concepts.
5. Knowledge on SSRS ( SQL Server Reporting Services) is must
Desired Experience :
1. Good coding experience.
2. Microsoft Certification is a plus point.
3. Good communication skills.
4. Should have Analytical blend of mind.
5. Able to work in dynamic and challenging environment

5. Software Developer | Min. Experience 3 - 4 yrs.


Designation :
Software Developer
Experience :
3-4 Years
Education :
BE, Btech, BCA,PG - MCA
Key Skills :
DOT .NET, 3.5 / 4.0 with C#, ADO.NET, SQL Server 2008, Dot net Architecture, SSRS, Jquery
Additional :
WCF, Jquery, WPF, Share Point, Silver Light, MVC
Job Description :
1. Very good exposure to n-tier architecture
2. OO design & development
3. Agile Environment Extensive -experience working with Web Services.
4. Very good exposure to Object Oriented Programming.
5. Extensive experience with Web based
6. Client-Server and N-tier Architectures.
7. Handling Client communications through mail & Telephonic calls.
8. Maintain adherence to the project schedules for achieving completion of allotted task within specified timeframe.
9. Problem solving ability, self motivated, good communicator, Ability to handle multiple project
Desired Experience :
1. Good coding experience
2. Microsoft Certification is a plus point.
3. Good communication skills.
4. Should have Analytical blend of mind.
5. Able to work in dynamic and challenging environment

5. Creative Web Designer

Designation :
Creative Web Designer
Experience :
3 Years
Education :
Graduate/ Post Graduate
Key Skills :
HTML, CSS, Photoshop, HTML 5.0, Jquery, Java Script, Table less coding
Job Description :
Should have hands on exp in HTML, XHTML, HTML 5.0, CSS, CSS3 Flash(Animation), Java Script, Jquery Customization. Exp in Photoshop, Corel draw, flash, Dream Weaver, Illustrator, CS2 & CS3 Should be creative in designing quality templates using Web 2.0 and W3C standards, with rich colors/gradients/patterns & ultra unique designs. Knowledge of Cross Browser issues, Table less designs, understanding web analytics, tools to increase traffic, means.
Desired Experience :
1. Good communication skills
2. Should have Analytical blend of mind.
3. Able to work in dynamic and challenging environment