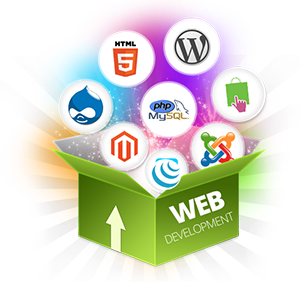 Web Application Development (end to end customised solutions to all of your Business needs)
Sepal Technologies is a One Stop technology solution centre for all your software requirements.
Sepal Technologies offers powerful web application development services that caters to all aspects of application development by taking strategic initiative for existing business functionalities over a wide spectrum of business domains like Ecommerce, Social networking, Advertising & Media, E-Learning/Training, Finance & Insurance, Travel, Legal, Gamming, Real Estate, Retail sectors etc to Get higher Return on Investment (ROI) and customer satisfaction.
Also we aim to make available the latest Technologies relating Computer Software and Web Application Development to the industrial, commercial and domestic sectors.
Sepal Technologies professional having proven track of expertise, Broad cross-industry experience and technical capabilities in application development to optimise your business process.
Our expert technical team understands your application requirements thoroughly, prepares architecture, develops, tests and finally implements and manage it. We believe in industry-standard software development practices and rigorously test the applications to ensure quality delivery.
A customised web application development derived out of the vision of the client results in higher productivity, managing information effectively, reducing cost and smooth functioning of business processes by covering various methodology:
Analyzing and defining the requirements
Project Planning
Technology/Manpower Assessment
Systems Analysis and Design
Prototyping
Application Development
Code Testing
Application Support & Guidance
Our cutting-edge technology solution helps our clients with a lengthier shelf-life of applications with minimum maintenance and support requirements in various areas like Client Server Application Development,Enterprise Wide Solution, Component Based Application Development, System Programming, Distributed Application Development, Wireless etc.