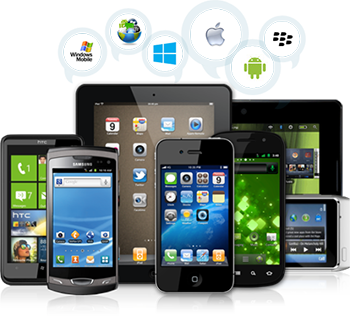 Mobile devices have undergone a fundamental change in the last few years. The mass adoption of smart phones has opened up new marketplaces and created new opportunities.
The popularity of new platforms like iOS and Android has changed the mobile landscape. The introduction of new devices like the iPad and a plethora of other mobile devices are changing the way we use computers. This shift has been supported by improved Telecom infrastructure as mobile devices are increasingly powerful.
All of these innovations have led to a wave of enterprise and consumer applications on Mobile Platforms. Smartphones and mobile devices are increasingly location aware, enabling an emergence of location based features.
Sepal tech has a diverse team that enables clients to create multi-platform applications.
Our experience developing powerful applications and cloud computing allows Optimus Mobile to offer
complete cross-platform development services.
Sepal tech helps clients capitalize on these trends by offering the following services:
Development of applications on iOS (iPad/iPhone), Android and Blackberry platforms
Porting of applications on various devices
Integration of software products and applications with Mobile Devices
Analytics for Mobile Applications
Integration of Mobile Applications with Social Media and Cloud Platforms